MINI 2 - SECOND QUALITY
MINI climbing Key Holder made of oak wood with a small defects.
Ideal gift for a climbing friend.
Wood is a natural material and each piece is unique. For this reason, sometimes in the production process happens that the key holder is not in the best shape.
These defective pieces differ from the perfect ones by minor cracks, chipped corners and other imperfections. However, they are still fully functional.
INCLUDES
Wooden Key Holder

One keychain of your choice

Gift packaging

Mounting set
Fujfuj MINI 2 represents rock structures where you can hang your keys using keychains in the form of small climbing knots or nuts. The holder is made of Oak wood and its dimensions are 100x60x25 mm.

MOUNTING
The Key Holder is attached to the wall by screws.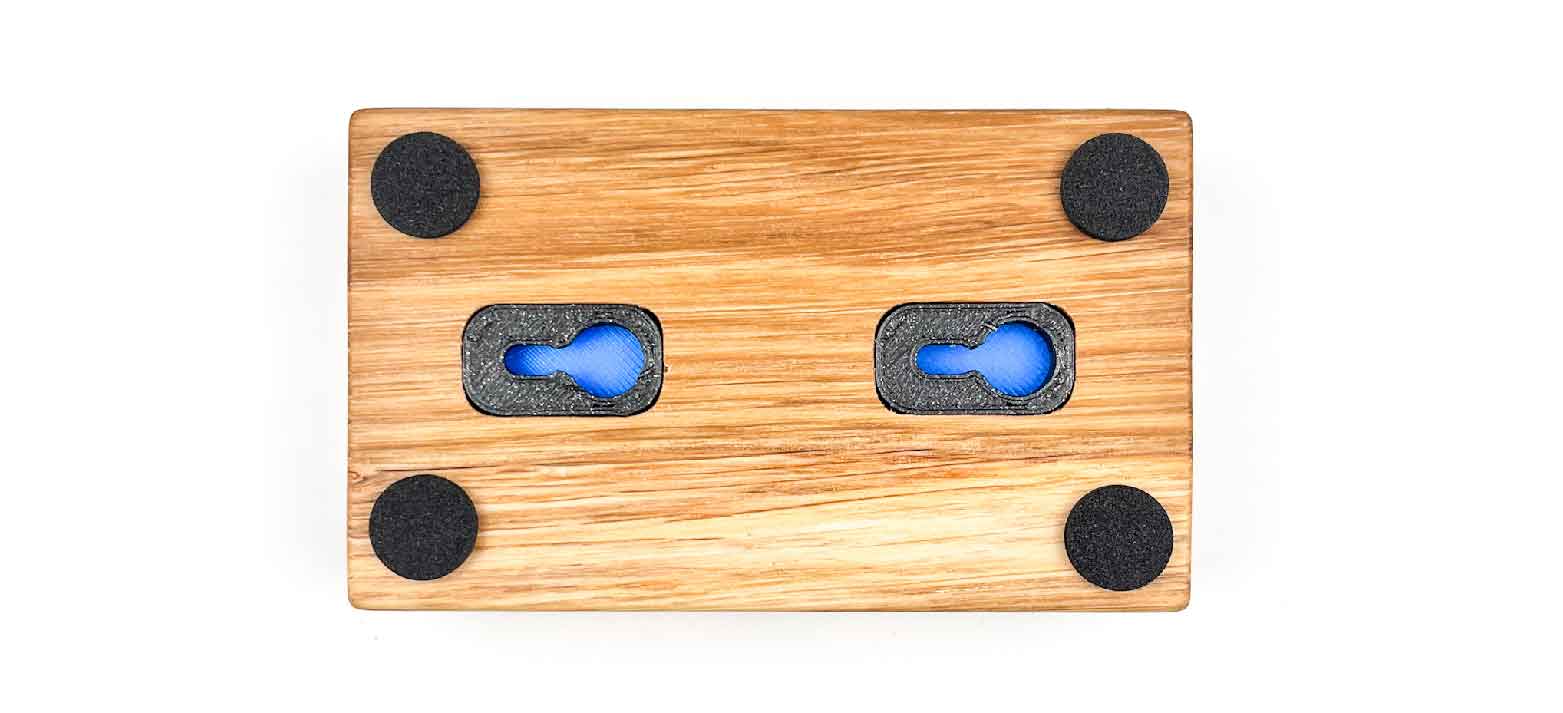 KEYCHAIN
Choose your keychain.